Majestouch 2 Camouflage [BlackSwitch/Fullsize/US ASCII]

Model Number : FKBN104ML/EMU2
Product Name : Majestouch 2 Camouflage [BlackSwitch/Fullsize/US ASCII]
JAN Code : 4515213008010
Brand : Majestouch 2 Camouflage
Status : Available now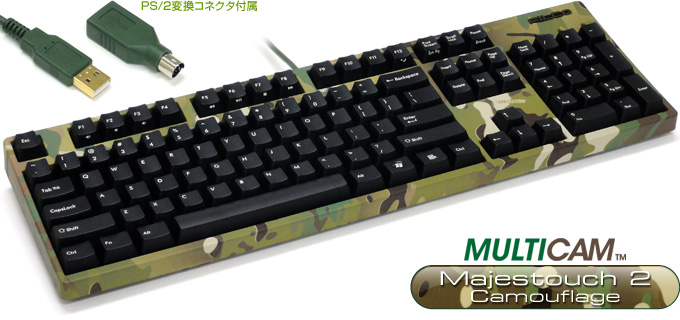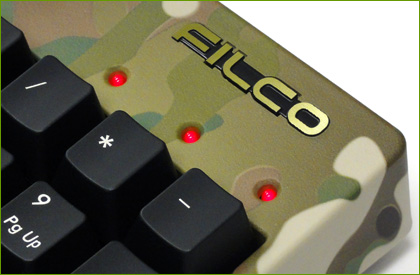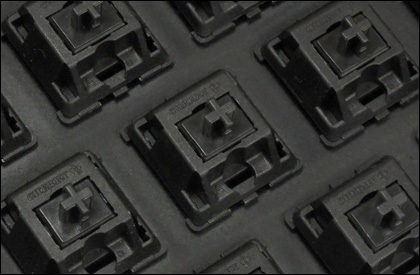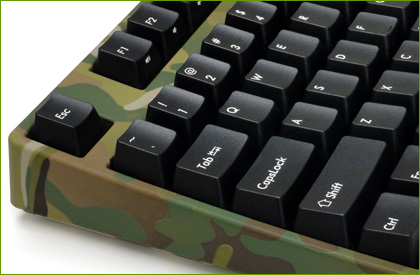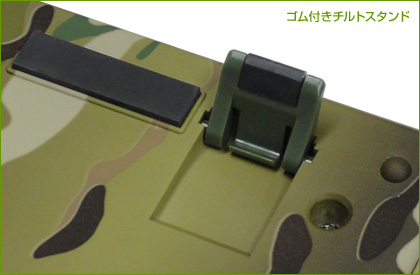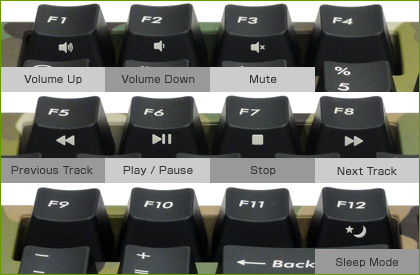 ---
[Majestouch for gamers now available!]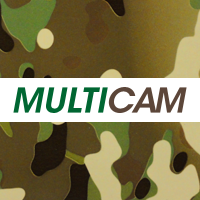 Finished in popular camouflage pattern, Multicam, for making games come alive in your room!
Water transfer printing method is being used to apply the pattern on the keyboard.
This sedate, but outstanding, design is also suited to everyday use.
Lock/Num/Caps/Scroll indications around LED have been omitted.
This Multicam comes with media functions such and you can adjust the volume of music and you can stop and play.
** Multicam is one of the newest sophisticated universal camouflage patterns.
A number of military forces are adopting the pattern for its high functionality.
MultiCam Featured in the official Call of Duty: Modern Warfare 3 live action trailer!!

---
[You can choose from 6 kinds to match your preference]

We have 3 keys available for you to choose, Brown / Black / Blue and you can also choose 104 full size or 87 Ten-keyless version for your scene.
A long key stroke of 4mm and the contact point at 2mm between the key strokes.
Cherry MX Black Switch :
Known as linear - you don't feel clicking when pressing down. Just a smooth action. It has characteristics that the stress transfers with proportional linearity. You need a certain pressure to press down however it doesn't have to reach the contact point to be recognized by using repelling force. A long key stroke of 4mm and the contact point at 2mm between the key strokes.
---
[Not only appearance but also basic functions have improved!]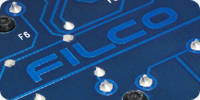 Double layers is adopted for a new board. Through a hole of each switch has been firmly soldered.
With this, it can release any excess load or vibration that you make when you type in to a board not only to a metal plate inside.
It enables you to enjoy a better typing feel!
We also brought the rate of its data transfer for PC to the highest which provides you faster response.
This function as well as N-key rollover meet for the professional gamers.
[Polling Rate 1000Hz / Reporting Rate 1ms]
---
[A true N-key rollover]
It is the functionality by which all the typed keys are recognized on the PC, even when many keys are typed simultaneously.
All the keys typed simultaneously are recognized on the PS/2.
(Limited to 6 keys typed simultaneously for the USB due to the specifications of USB.)
A completely dedicated electronic circuitry to this model !
On our models a diode is soldered on the printed circuit for every key switch to prevent from counter currency.
---
[Compatibility with USB and PS/2]
A USB cable is connected to the keyboard. Plug&Play is available on each Windows system.
A PS/2 interface is also available to use the PS/2 Conversion Adapter included in the package.
---
Attention
Water transfer printing method is being used for this product.
Please be aware of the following attentions that will exclude your RMA terms :-
Patterns are different for each keyboard due to the printing method.
The edge on the bottom housing where you cannot see may be causing a minor uneven coloring due to the printing method.
Due the texture of the keyboard frame, designed to reduce unwanted reflections, and the printed method used, some loss of letter definition is possible but this is minimal and should not detract from the overall appearance of the keyboard.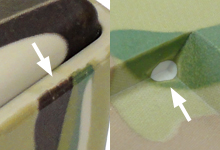 ---
Sleep function
To wake up from sleep mode :-
Open device manager
Double click the "keyboard"
Double click the "HID keyboard device"
On the Power Management tab, tick "Allow this device to wake the computer"
** OS that do not show "Power Management" tab are exempt
---
[Platform Support]
Windows XP/Vista/7/8/10 PC with PS/2 port or USB port
---
Specification
| | |
| --- | --- |
| Key switch / Number of keys | Cherry MX Black Switch (linear)/104 keys |
| Key pitch / Key stroke | 19mm / 4 ±0.5mm |
| Dimensions / Weight | W440xD138xH38.5mm(49.5mm raised up by stand)/1.2kg |
| Interface | PS/2,USB (PS/2 interface is available with PS/2 Conversion Adapter) |
| Cable length | 1.5m |
| Polling Rate / Reporting Rate | 1000Hz / 1ms |
| Accessories | Green key (A/S/D/W), FILCO Key Puller |
| Notices | All our FILCO Keyboard have already passed the CE, FCC and RoHS certification. |
---
We may change our product specification or design without a notice.
We're sorry, but at this time we can not accept an online order from foreign country.