Majestouch 2 Tenkeyless [BrownSwitch/Tenkeyless/US ASCII]

Model Number : FKBN87M/EB2
Product Name : Majestouch 2 Tenkeyless [BrownSwitch/Tenkeyless/US ASCII]
JAN Code : 4515213007914
Brand : Majestouch 2
Status : Available now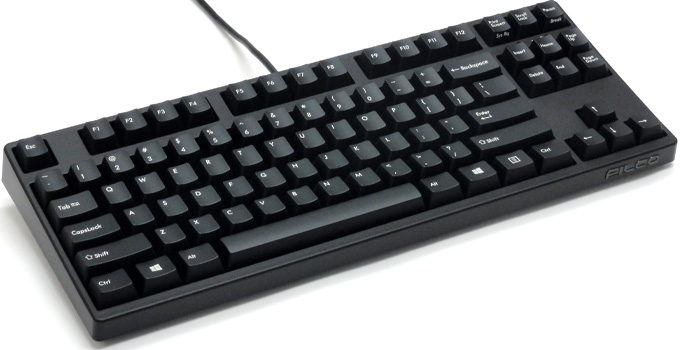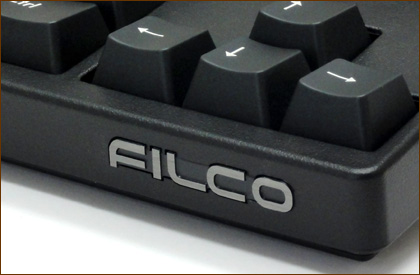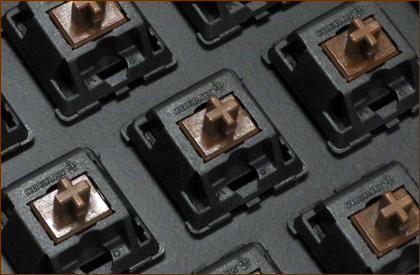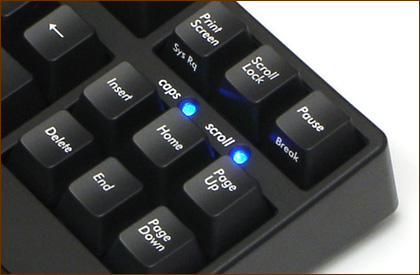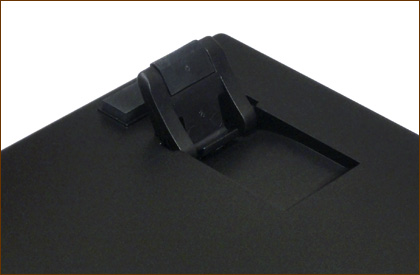 ---
[Majestouch 2 is now available finally!]

Better typing feel?
The superior quality we have been seeking is now available!
In pursuit of the real taste of The Cherry MX switch, we have focused on improving "typing experience" thoroughly by renewing from the first process. Enjoy yourself with this real keyboard.
Cherry MX Brown Switch :
Known as tactile, there is a very soft click as you reach the contact point. With the light pressure spring, it makes typing action easy, fast and stress free. A long key stroke of 4mm and the contact point at 2mm between the key strokes.
---
[PC board got all renewed! It delivers you a better duration, quality and typing feel!]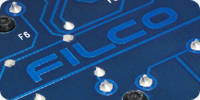 Double layers is adopted for a new board. Through a hole of each switch has been firmly soldered.
With this, it can release any excess load or vibration that you make when you type in to a board not only to a metal plate inside. It enables you to enjoy a better typing feel!
---
[Not only a typing feel…. but also a software got all renewed!]
Now there are many keyboards that are designed for gamers are available.
However almost all of them are designed without considering the features of a mechanical switches.
Hence, it results in experiencing unexpected troubles or errors when in use.
That may effect on the reputation of a mechanical switches.
Our new software is designed for gamers who want a premium keyboard that meets a professional usage.
We made it enable by bringing up a level of data transmission rate to maximum.
With this keyboard, you don't need any other pretentious keyboards!
---
[A true N-key rollover]
It is the functionality by which all the typed keys are recognized on the PC, even when many keys are typed simultaneously.
All the keys typed simultaneously are recognized on the PS/2.
(Limited to 6 keys typed simultaneously for the USB due to the specifications of USB.)
A completely dedicated electronic circuitry to this model !
On our models a diode is soldered on the printed circuit for every key switch to prevent from counter currency.
---
[Compatibility with USB and PS/2]
A USB cable is connected to the keyboard. Plug&Play is available on each Windows system.
A PS/2 interface is also available to use the PS/2 Conversion Adapter included in the package.
---
[Platform Support]
Windows XP/Vista/7/8/10 PC with PS/2 port or USB port
---
Specification
| | |
| --- | --- |
| Key switch / Number of keys | Cherry MX Brown Switch (tactile feel)/87 keys |
| Key pitch / Key stroke | 19mm / 4 ±0.5mm |
| Dimensions / Weight | W357xD137xH37mm(49mm raised up by stand)/980g |
| Interface | PS/2,USB (PS/2 interface is available with PS/2 Conversion Adapter) |
| Cable length | 1.5m |
| Notices | All our FILCO Keyboard have already passed the CE, FCC and RoHS certification. |
---
We may change our product specification or design without a notice.
We're sorry, but at this time we can not accept an online order from foreign country.