Model Number : FKP01
Product Name : FILCO KeyPuller
JAN Code : 4515213007617
Brand : FILCO maintenance goods
Status : Available now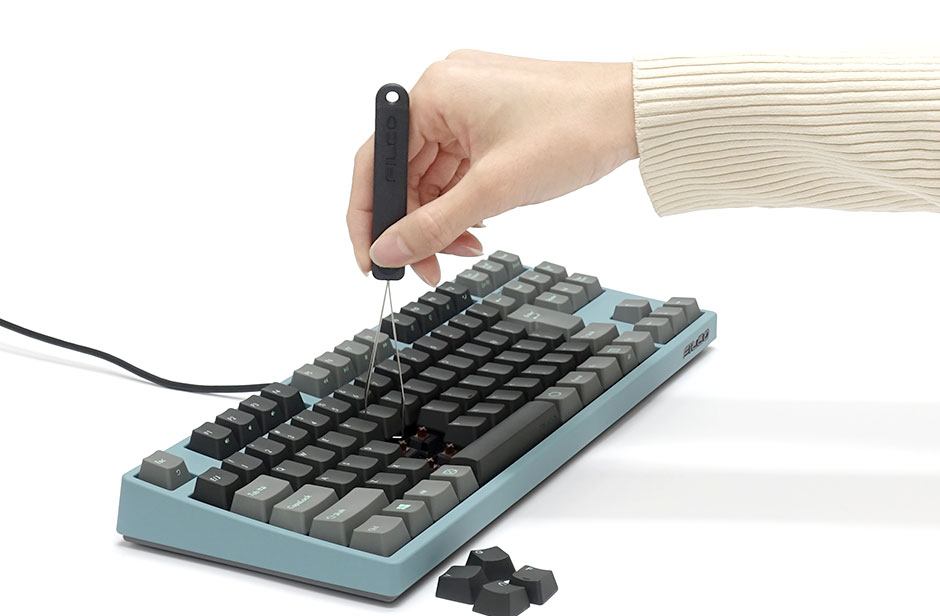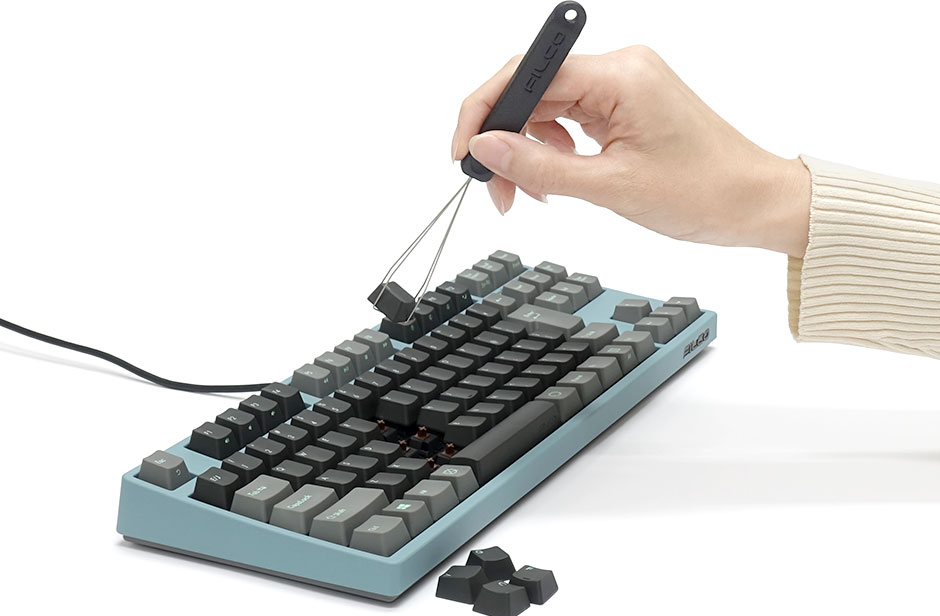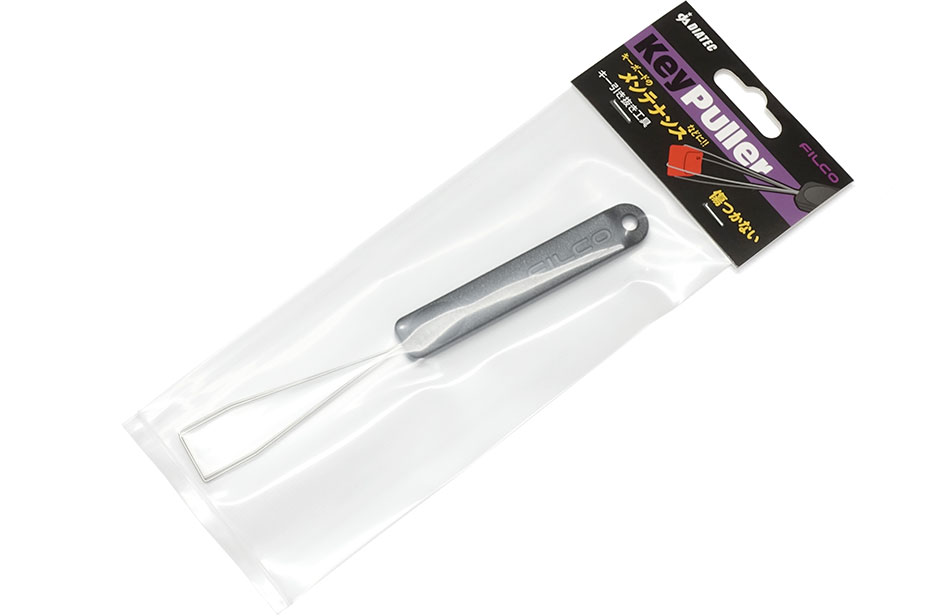 ---
The best item to maintanance your keyboard
This key-puller lets you take off keycaps without leaving bruises on keycaps
It prevents scars when you pull out and it holds 3 keycaps at a time.
That reduces a risk losing your keycaps. This is an essential item when you maintan your keyboards.
---
Notice
This is used only for Mechanical or Membrane keyboards.
Please do not use for scissors structure keyboards.
We are not responsible for any issued caused by misusage.
Our Mechanical keybaords, Majestouch uses stabilizer for the bigger keys such as spacebar, Enter.
Please pay attention when you take off your keycaps not to leave bruises.
---
[Platform Support]
For mechanical and membrane keyboards only.
---
We may change our product specification or design without a notice.
We're sorry, but at this time we can not accept an online order from foreign country.