Majestouch MINILA Air [US67key / Black switch]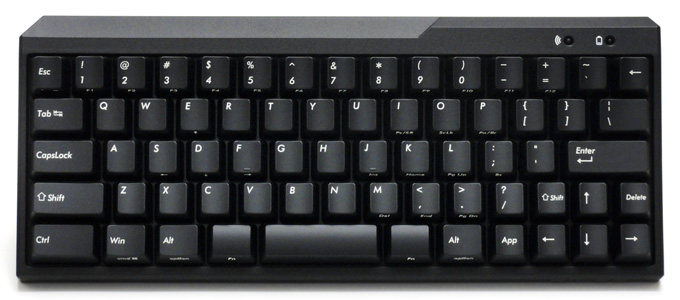 Model Number : FFBT67ML/EB
Product Name : Majestouch MINILA Air [US67key / Black switch]
JAN Code : 4515213009901
Brand : Majestouch MINILA Air
Status : Available now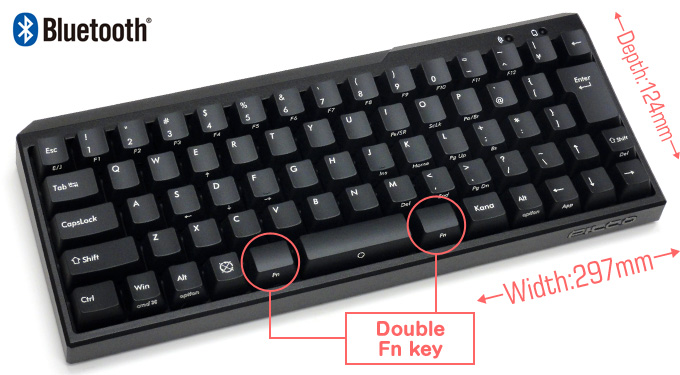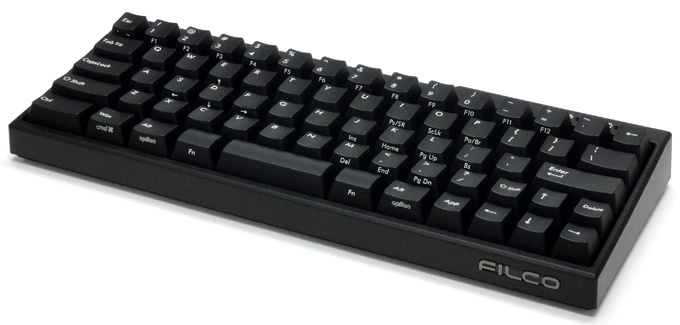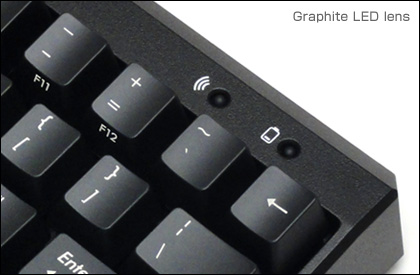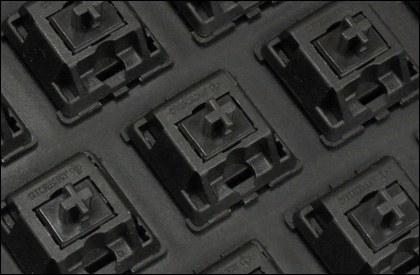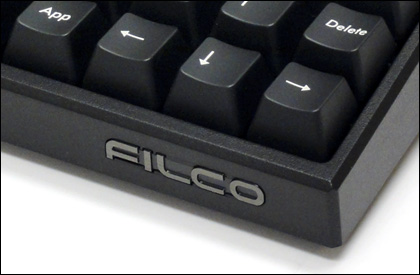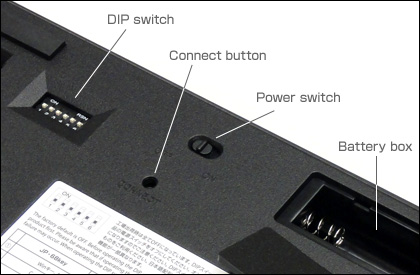 ---
[NEW FILCO COMPACT - Double function keyboard!]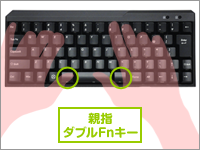 The world's first double function keyboard!
Majestouch MINILA is the Mini layout version of Majestouch and we've made it as compact as possible by sharing Function keys with other keys. It has the same key pitch as our famous Majestouch keyboards.
The most striking feature of MINILA is the "Double Function keys" located each side of the spacebar. We focused on less frequently used finger, the thumb, and let it work with Function keys. Just keep your thumbs busy and you get a lot of work done much easier than a normal keyboard! You can use whichever thumb you want. This keyboard can work well for anybody! Professionals, intermediate or even beginner class! Once you get used to typing on MINILA, you will not want to go back typing on normal keyboards!
[Right of design registered]
Bluetooth 3.0
It can be paired with Bluetooth equipped products up to three devices!

After completing paring setup state, it automatically searches and connects to the Bluetooth (powered on) devices within 10 meters from the keyboard. A priority order for this automatic connecting function depends on the order of the device used. The older device you used get a higher priority.
** Multiple pairing defines the function which can store several pairing setup information on a device.

Energy-efficient Bluetooth 3.0 is applied!

The batteries last approximately for six months if used five hours a day with Alkaline batteries. (This is the internal screening verification results) The service life depends on a working environment.

iOS/Android-Compatible!

Hollowed font of "cmd" and "option" are printed on the front side of Win and Alt keycaps to facilitate connection with iPad/iPhone and iOS devices.

[You can use MINILA even more conveniently with FN keys]
You can type cursor keys with a combination of FN key.
Pressing FN key and E/S/D/F simultaneously corresponds to ↑/←/↓/→ respectively.
With this solution, you can keep your home position and still you get to type arrows very easily.
Pressing FN key plus [:;] key simultaneously functions as backspace.
This will allow you to command backspace without changing your home position.
Those combinations will offer you a faster typing environment.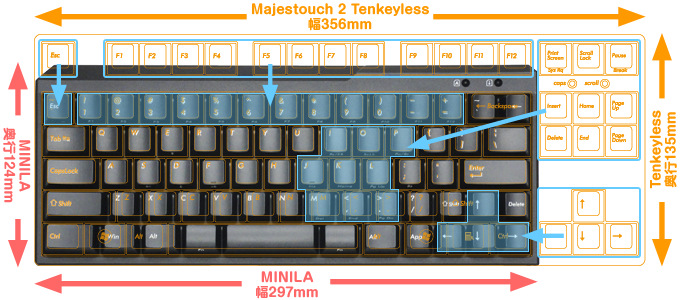 ---
[You can choose from 4 kinds to match your preference]

We have 4 keys available for you to choose, Blue / Brown / Black /Red.
A long key stroke of 4mm and the contact point at 2mm between the key strokes.
Cherry MX Black Switch :
Known as linear - you don't feel clicking when pressing down. Just a smooth action. It has characteristics that the stress transfers with proportional linearity. You need a certain pressure to press down however it doesn't have to reach the contact point to be recognized by using repelling force. A long key stroke of 4mm and the contact point at 2mm between the key strokes.
---
[DIP switch]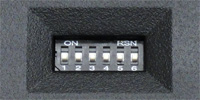 DIP switch is located on the back of the keyboard for setting key codes.
The factory default setting is OFF.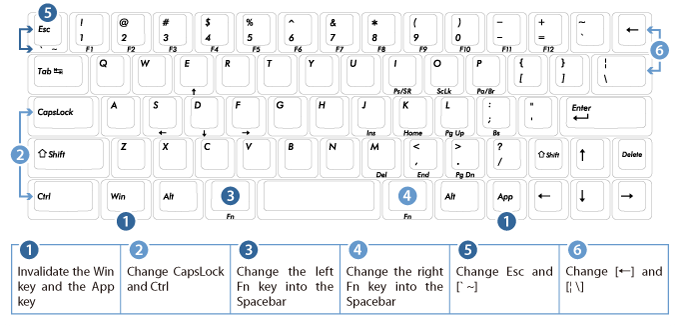 ---
Platform Support
Windows XP SP2/Vista/7/8/8.1/10 (Bluetooth 3.0 HID profile)
iPad/iPad mini/iPhone/iPod touch(iOS)
AndroidOS
PlayStation3
Operation has been confirmed on Android Smart Phones sold domestic in Japan. (Ver. 4.2.2)
However Android Tablet may not all be compatible with this product due to a different specification environment developed by each manufacturer or a certain factor caused by a host device.
---
Specification
Key switch / Number of keys

Cherry MX Black Switch (linear)/67 keys
Key pitch / Key stroke
19mm / 4 ±0.5mm
Dimensions / Weight
W297xD124xH40mm(46mm raised up by stand)/680g
Interface
Bluetooth 3.0 HID profile
Accessories
AA batteries, FILCO key puller, Key caps for replacement
Notices
All our FILCO Keyboard have already passed the CE, FCC and RoHS certification.
Right of design registered
---
We may change our product specification or design without a notice.
We're sorry, but at this time we can not accept an online order from foreign country.