Model Number : FWPR/L
Product Name : Wood Palm Rest L
JAN Code : 4515213009765
Brand : FILCO wood palmrest
Status : Available now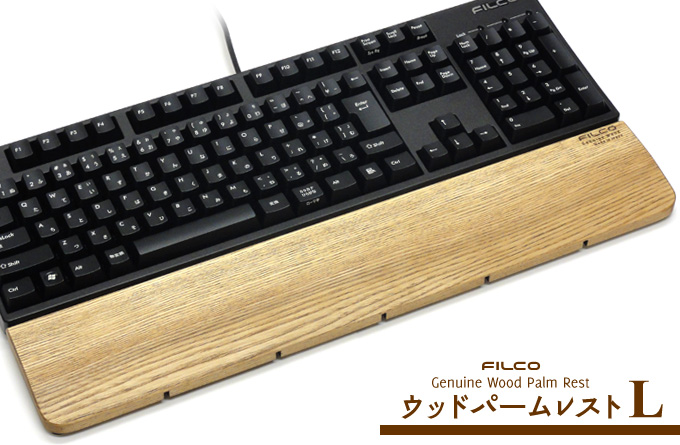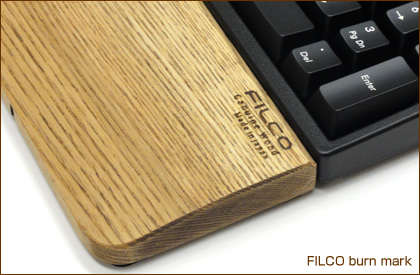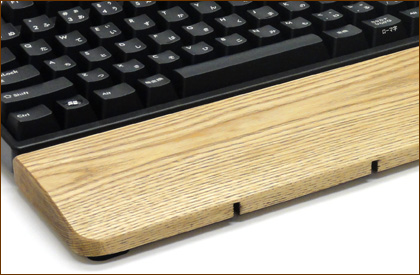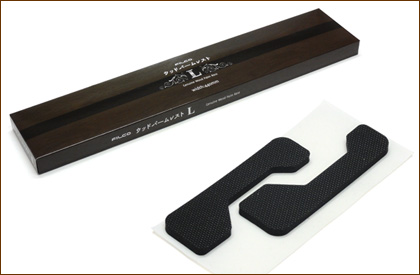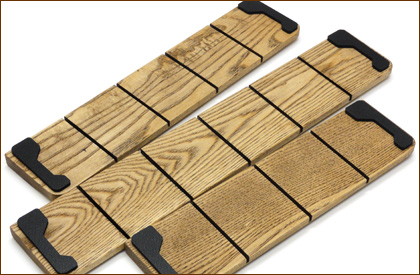 ---
The more you use, more flavor you gain!
Palm rest for PC keyboard using natural wood.
Palm rests is a cushion and mounting which places in the front of the keyboard for PC, placing the palm on the top when typing. It is useful for preventing tiredness of long time typing and tendovaginitis. Products sold these days are mostly soft products using an elastomer at a base, and has a large subduction which is unsuitable for high-speed typing. The palm rest which uses natural wood has a good feel, and moderate hardness with no palm subduction. Moreover, since the inclination with the sufficient degree into the portion equivalent to which a palm is placed, the burden to wrist is eased. It is the optimal palm rest for carrying out typing comfortably with high speed.
---
Material for wood products, TAMO has been adopted which are used for furniture materials. Wood combines strength and suppleness to the tough, having little deviation. The craftsman is finishing up the TAMO material carefully one by one at the factory in Japan.
Pollution-free high-quality oil paints "Osmocolor" was adopted, which has been developed in Germany with strict environmental protection standards for product surface finish. No harmful substances included in paints made of natural raw materials. You can always use palm rest conflicting with a way more in peace. As main ingredient is oil, painted film is not made, so there are no cases smeary by sweat, and always use comfortably.
"PORON" Foot Pad is used as bottom cushion material to prevent moving or stir during use. "PORON" has superior characteristics such as energy absorbency, dimensions stability, non-transitivity and is the high-performance urethane foam which is fine and uniform cell structure. With the basic performance, Food Pad series demonstrates high grip due to special surface technology.
---
** As for using natural wood, there will not be ones with same grain. There will be products with various grain/straight grain, knot, and color shading.
** There is a possibility of some warpage in using environment and across the ages.
** "Osmocolor" includes wax component of natural origin. There might be some sticky impression and smell in the beginning.
** Wiping is sufficient for usual care. Wipe off directly with hard squeezed dishcloth when soiled.
** PORON® it is registered trademark of the Rogers Inoac Corporation.
---
How to care
Wiping is sufficient for usual care.
Wipe off directly with hard squeezed dishcloth when soiled.
---
Compatible models
Majestouch Full size series
---
Specification
| | |
| --- | --- |
| Size | W440 x D81 x H20mm (including slip resistance cushion) |
| Weight | Approximately 270g |
| Notes | Made in Japan |
---
We may change our product specification or design without a notice.
We're sorry, but at this time we can not accept an online order from foreign country.