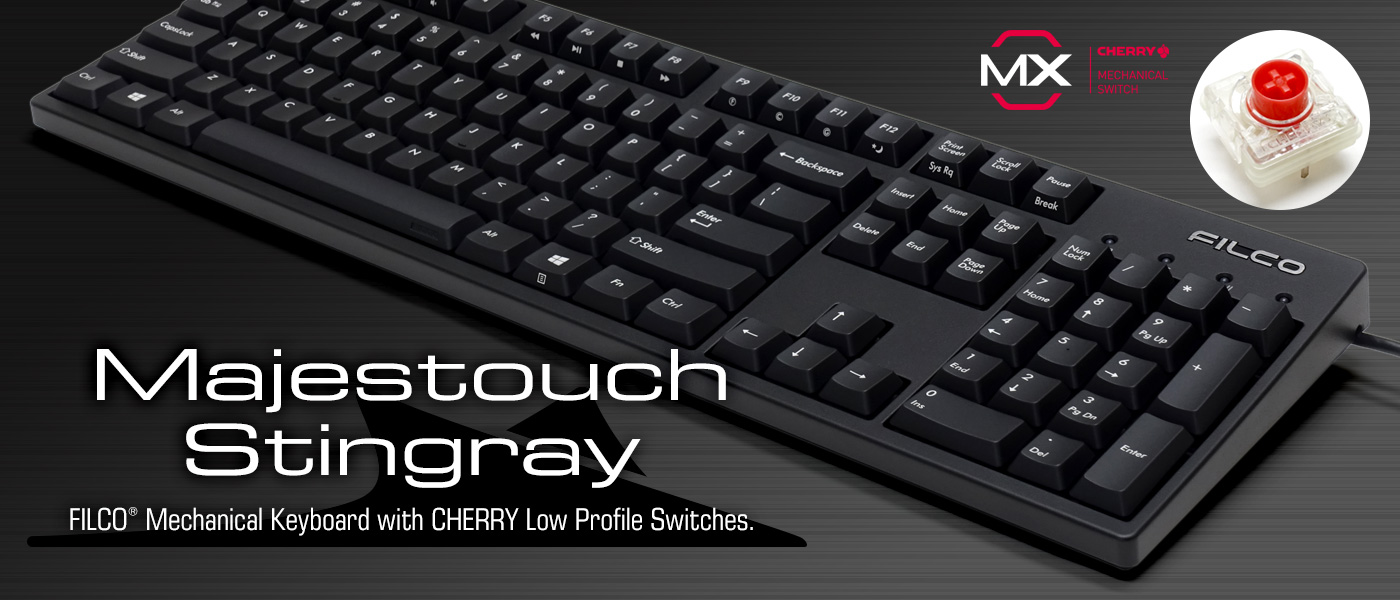 CHERRY MX Low Profile Red Switch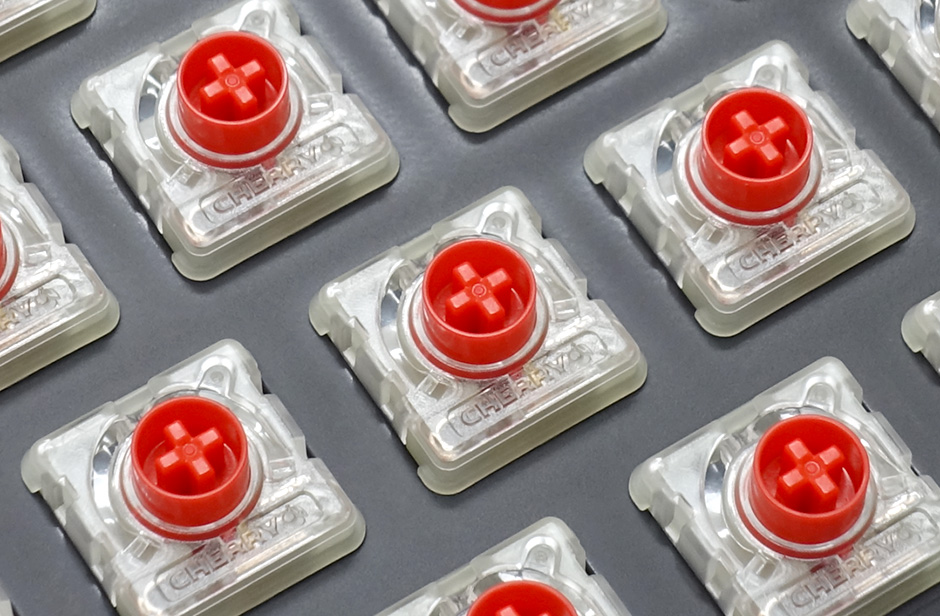 FILCO Majestouch Stingray is now available!
FILCO Majestouch Stingray comes with Cherry MX Low Profile Red Switch newly developed by Cherry.
CHERRY MX Low Profile Red Switch, known as linear, has total key travel of 3.2mm with actuation at 1.2mm.
Slim design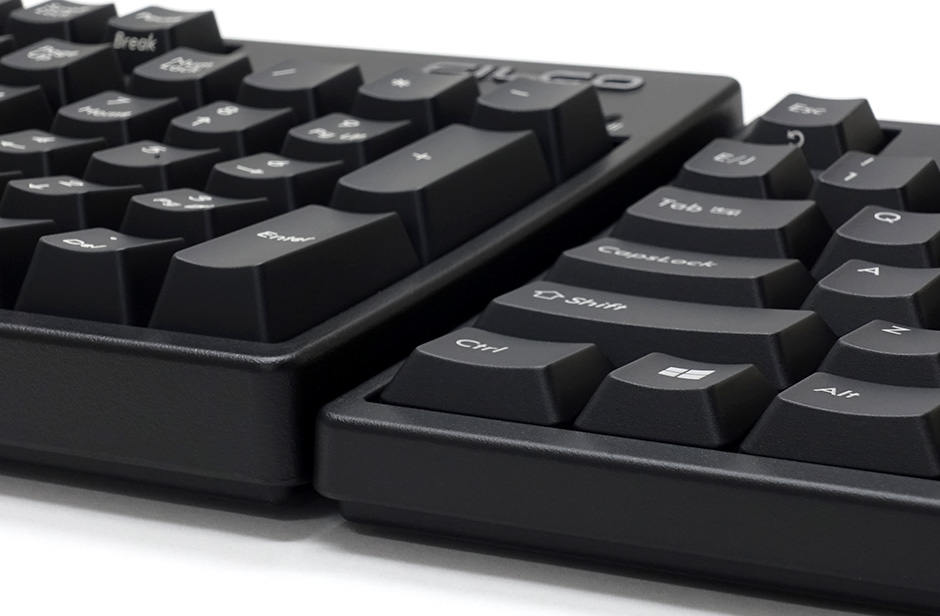 New tooling was developed from scratch for the Stingray series to fit the new Cherry Low Profile Switch design while keeping the same great feel and aesthetics of the legendary Filco Majestouch 2 keyboards.
Front height of Stingray series is 16mm from the desk surface. While Majestouch2 is 21mm, and the front keycap row is 22mm while Majestouch 2 is 29mm.
Stingray perfectly meets the wishes of those who enjoy the style and typing feel of mechanical while also wishing for a slim, low profile design.
Step Sculpture structure
Stingray comes with step profile design that can be seen from the side. It naturally fits to your hands typing angle and height. You can type smoothly and in comfort.

Cable guiding
You can choose the cable routing from center, left and right side according to your convenience.
Cable length is 1.8m with non-detachable design. You don't have to worry about the cable dis-connecting.

Not only appearance but also basic functions have improved!
Double layers is adopted for a new board. Through a hole of each switch has been firmly soldered.
With this, it can release any excess load or vibration that you make when you type in to a board not only to a metal plate inside.
It enables you to enjoy a better typing feel!
We also brought the rate of its data transfer for PC to the highest which provides you faster response.
This function as well as N-key rollover meet for the professional gamers.
Majestouch Stingray does not light!
Cherry Low Profile switch is RGB compatible by design. However Majestouch Stingray does not utilise this functionality. Adding components to enable lighting increases the possibility of malfunction. We focus on quality and reliability and this is why Majestouch Stingray does not light.
Simple, clean design for most efficient typing and maximum reliability.
Compatibility with USB and PS/2
A USB cable is connected to the keyboard. Plug&Play is available on each Windows system.
A PS/2 interface is also available to use the PS/2 Conversion Adapter included in the package.
A true N-key rollover
It is the functionality by which all the typed keys are recognized on the PC, even when many keys are typed simultaneously.
All the keys typed simultaneously are recognized on the PS/2.
(Limited to 6 keys typed simultaneously for the USB due to the specifications of USB.)
A completely dedicated electronic circuitry to this model !
On our models a diode is soldered on the printed circuit for every key switch to prevent from counter currency.
Function keys and Media keys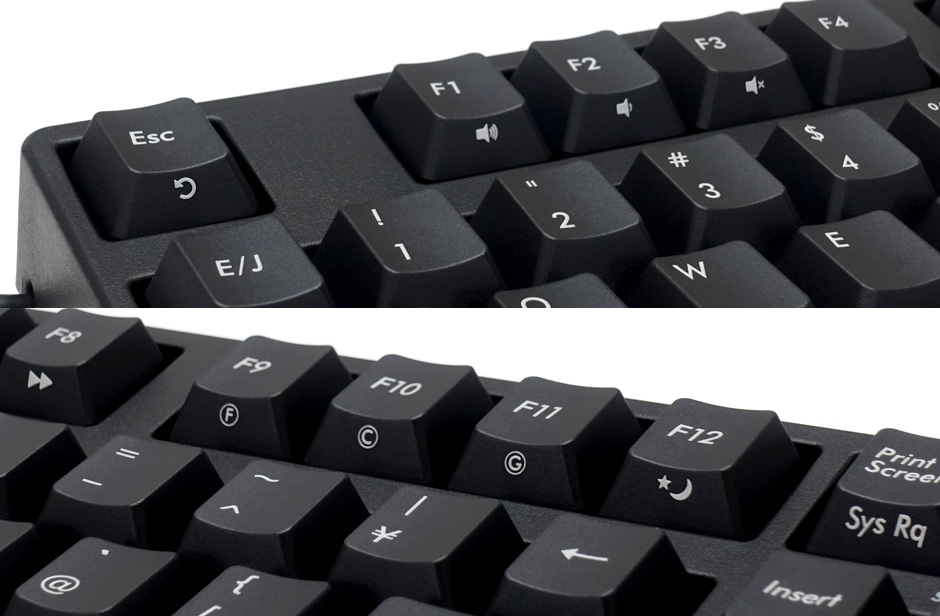 Majestouch Stingray comes with a function of WIN key Lock or multimedia that you can activate by the following action.
| | | | | |
| --- | --- | --- | --- | --- |
| Operation | Fn + Esc | Fn + F9 | Fn + F10 | Fn + F11 |
| Key Tags | | | | |
| Function | Press 3 sec to restore Fn+F9/Fn+F10/Fn+F11 to the default settings | Press for 1 sec, Changes Fn key and App key | Press for 1 sec, Changes left Ctrl key and CapsLock key | Invalidate Windows key and App key |
Original LED Graphite cover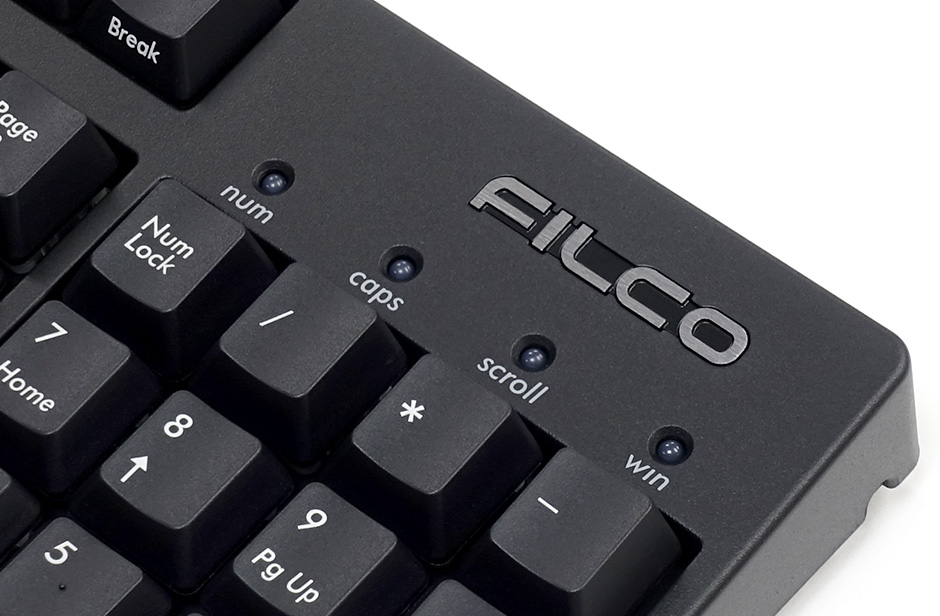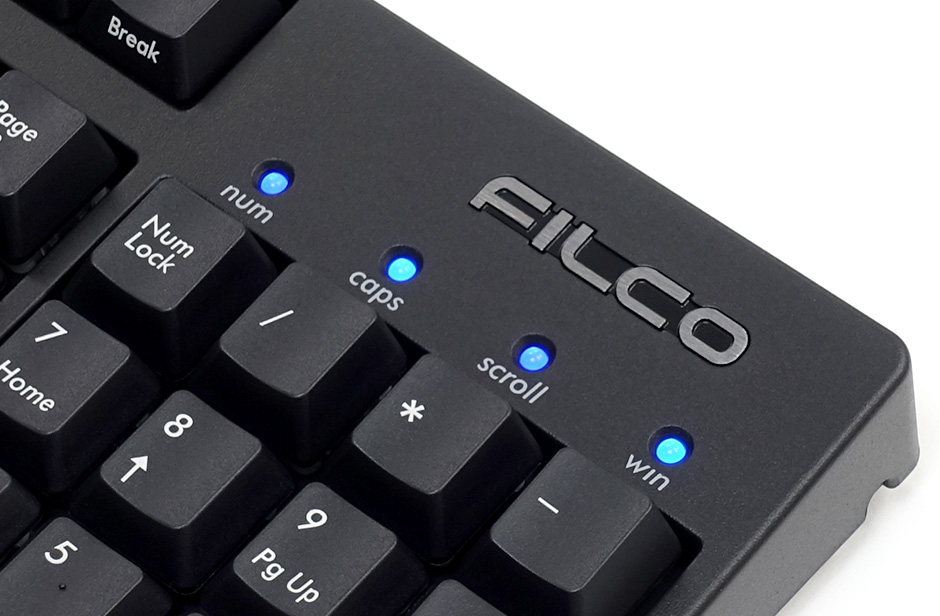 LED has a graphite diffuser to shade the brightness. This gives eye-friendly brightness.
FILCO Majestouch Stingray Product List